Your Denver Garage Floor Coating Contractor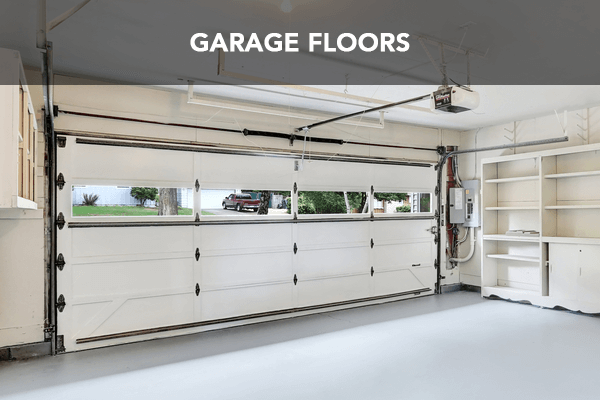 Concrete Garage Floor Coatings – Epoxy & More
Located in Centennial and serving the greater Denver metro area, Zenith your garage floor coating contractor for any small or large concrete garage floors. Our multi-layer epoxy garage floor coatings provide your garage floor with an aesthetic, long-lasting finish – stronger than any epoxy floor coating on the market.
Garages are usually one of the largest rooms in your home and often the most underutilized. They are often cold feeling, dirty, and just a place to park the car but they don't have to be.  Installing a decorative, easy to clean floor finish in the garage will instantly transform the space into a beautiful part of your home rather than an extension of the driveway!
Add a coating to the foundation walls and steps to complete the look!